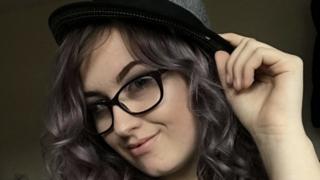 A drug dealer has been found guilty of murdering 17-year-old Jodie Chesney in a park in east London.
The teenager was stabbed in the back as she socialised with friends in Harold Hill, Romford, on 1 March.
Svenson Ong-a-Kwie, 19, and a 17-year-old boy were both convicted of murder following an eight-week trial at the Old Bailey.
Manuel Petrovic, 20, of Romford, and a 16-year-old boy were both cleared of murder and manslaughter.
The jury spent less than six hours deliberating their verdicts on all four defendants.
Judge Wendy Joseph QC said Ong-a-Kwie and the 17-year-old boy, who cannot be named for legal reasons, would be sentenced on 18 November.
Throughout the trial it was never disputed that Ong-a-Kwie and the teenager were the two people who went into Amy's Park on the night Jodie was stabbed.
The pair blamed each other for the stabbing, while Ong-a-Kwie admitted burning his clothes with a cigarette lighter.
Source link