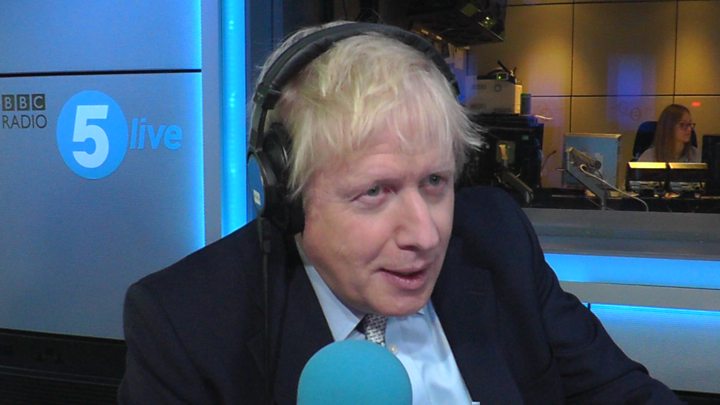 Boris Johnson has been quizzed on Russia, flooding and his children by members of the public during a BBC Radio 5 Live and News Channel phone-in.
During the programme, the PM said there was "no evidence" of Russian interference in UK politics, amid calls for the government to release a report on the subject before the election.
He also said there were "big plans" for investing in flood defences.
And he said claims none of his children went to state school were "wrong".
He also denied reports that Brexit Party leader Nigel Farage had been offered a peerage in return for standing down his parliamentary candidates in Conservative-won seats.
On Russia, the prime minister was asked why the government was not publishing Parliament's Intelligence Security Committee (ISC) report before the 12 December election.
It includes evidence from UK intelligence services concerning alleged Russian attempts to influence the outcome of the 2016 EU referendum and 2017 general election.
The process for clearing it on security grounds was completed in October, but it has since been with Downing Street awaiting final release.
ISC chairman Dominic Grieve says the document, finalised in March, contains information relevant to voters.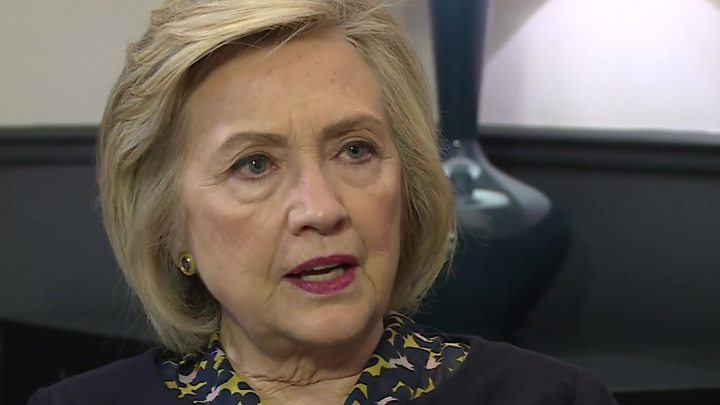 And earlier this month Hillary Clinton told the BBC it was "inexplicable and shameful" that the UK government had not yet published it.
On 5 Live and the News Channel, the prime minister said he saw "absolutely no reason to change the normal procedures for publishing ISC (Intelligence Security Committee) reports just because there is an election".
He said the publication process was "not normally" any quicker.
On the possibility of Russian interference in UK politics, the prime minister said: "There's no evidence of that and you've got to be very careful… you simply can't cast aspersions on everybody who comes from a certain country, just because of their nationality."
It is understood Mr Grieve had hoped to publish the "informative" report on 28 October.
Previous disclosures would suggest these Russian activities did not match the scale of those directed against the 2016 US presidential election, and even in that case, there is considerable debate about how far people were actually influenced by these actions.
But Labour leader Jeremy Corbyn has said: "If a report has been called for and written, and it should be in the public domain, then what have they got to hide?"
Party donations
In a wide-ranging question-and-answer session, Mr Johnson was asked how many Russian oligarchs donated to the Conservative Party
He replied: "All donations to the Conservative Party are properly vetted, properly publicised.
"I'll leave it to your teams of researchers to bring that fact before us. It's all there in the public."
Flood defences
Mr Johnson said the government had "big plans" and wanted to invest "massively" in flood defences.
Money
The prime minister went on to criticise Labour's spending plans, arguing they would leave the country in "great jeopardy".
Relatability
Mr Johnson said he had "not the faintest idea" whether voters would be able to relate to him.
"That's a matter for other people – I can't possibly say 'I am relatable,'" he told BBC Breakfast, ahead of his 5 live and News Channel appearance.
"It seems to me the most difficult psychological question that anyone's ever asked me."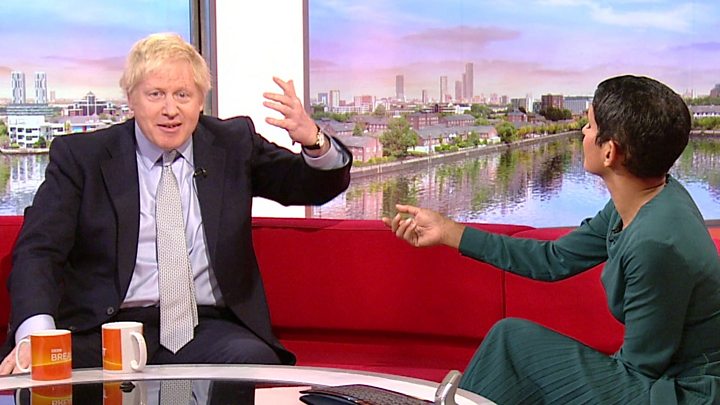 Children
When asked on BBC Radio 5 and the News Channel if he had any children who went to state school, Mr Johnson replied: "I don't comment about my children."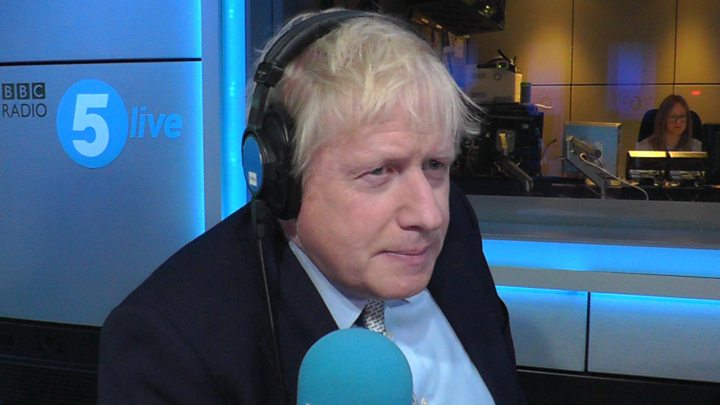 However, he said: "Your assertion that none of my children have been to state schools is wrong."
The prime minister added: "I want all our schools to be superb and I want every kid to have – every young person to have – the same opportunities. I believe absolutely passionately in that."
What else was the prime minister quizzed on?
Brexit: The prime minister said there will be no checks on goods going from Northern Ireland to the rest of the UK
Immigration: He wants a "controlled system" of an Australian points-based system
Crime: He said he believed in expanding stop-and-search powers
Source link